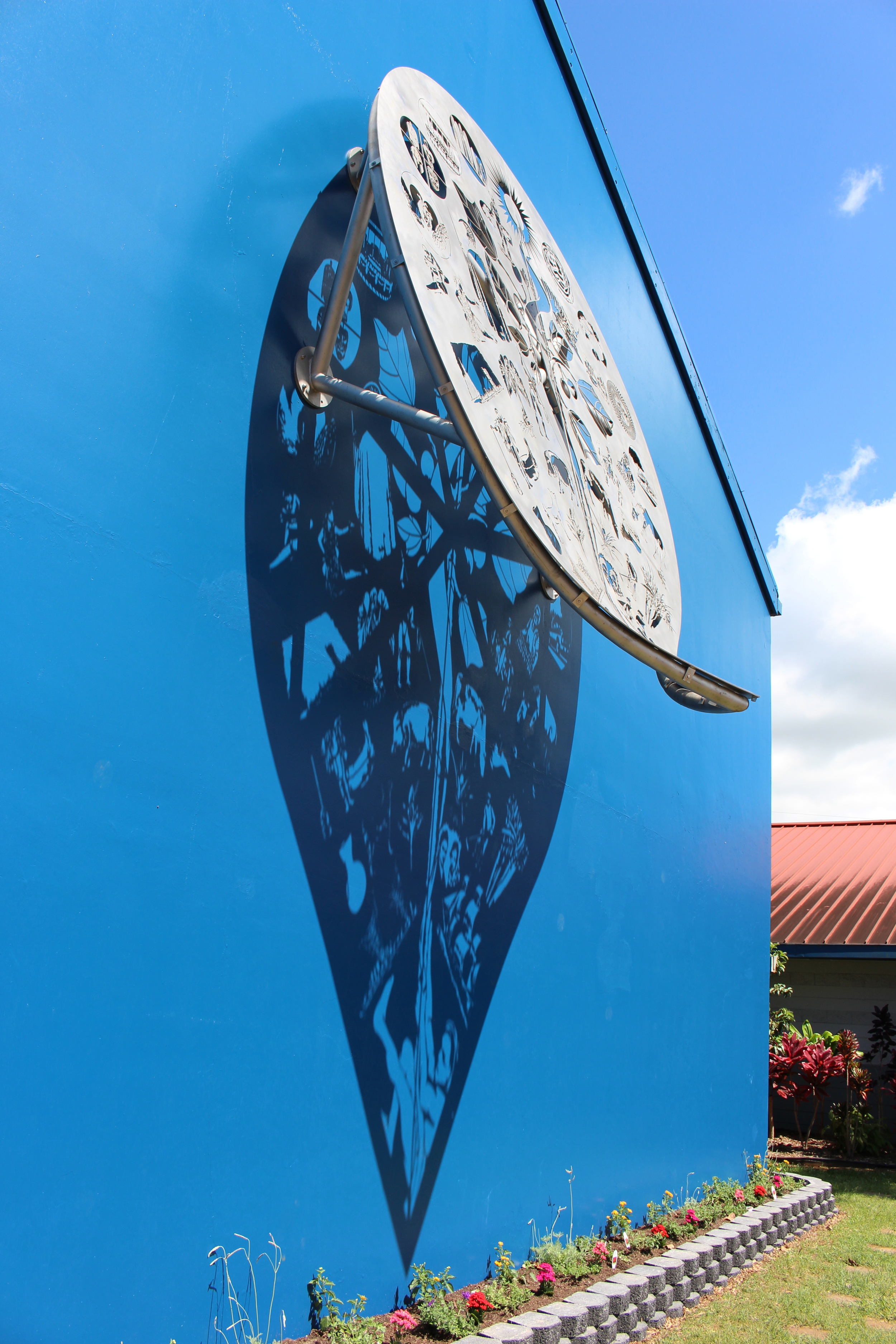 Culmination
Sculpture to inspire. Combining a two-year artist residency experience of working with over 90 middle school art students, the artist engaged in a series of interactions with those students, asking them to portray what is important to them in their time and place. Several student drawings are transformed and included in the final design.
Imagery of a legendary tale of the demi-god Maui pulling on the sun to slow it down is central and includes imagery of Kukui leaves and nuts, which symbolize light and knowledge. On one side are images of things brought to the Hawaiian Islands by the original people, and on the other are things brought by others over the past 250 years. The student imagery is arranged on the top on each side of the sun.
We are the product of all that has come before us. The students involved in the project are also the culmination of everything that has made Hawaii what it is today. The artwork hopes to inspire them to hold onto the best parts of Hawaii's past while forming its future.
(Photography by Matthew Salenger)