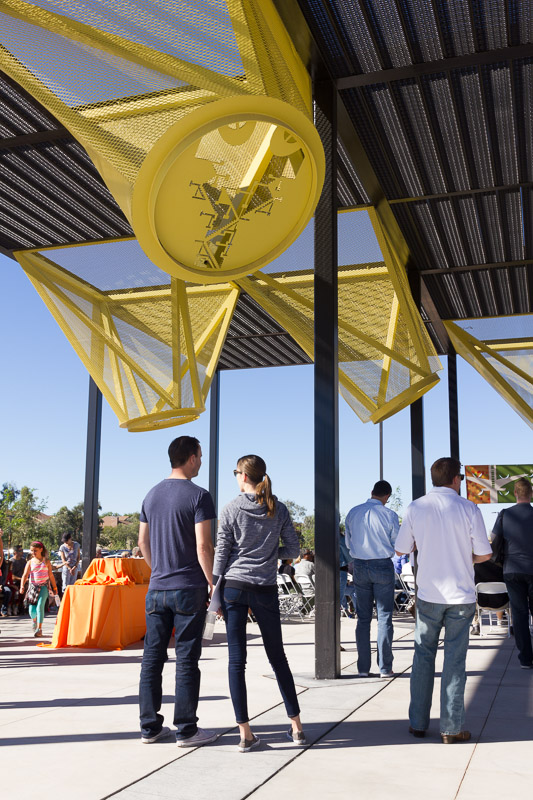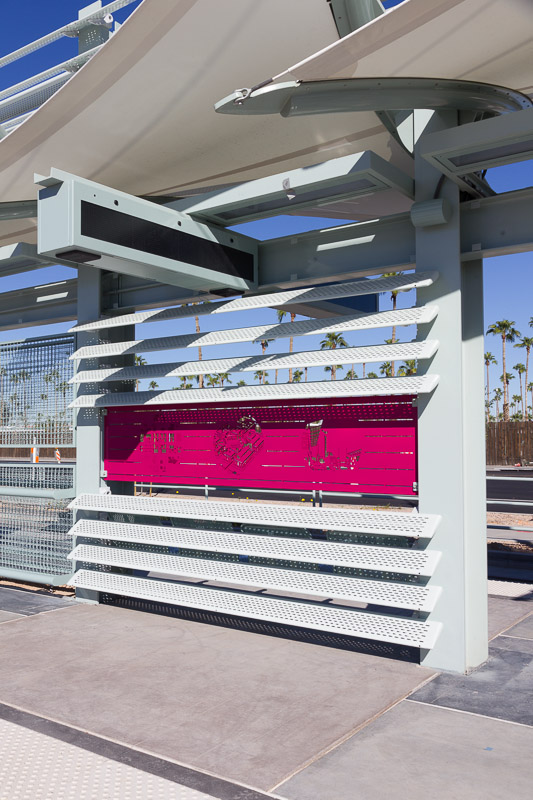 Dunlap Venue
Working with the community, the creation of a public venue is taking shape in a city with very little public space.
Hired to create artwork at a new light rail station, it is decided to add a public venue adjacent to the station. The design incorporates infrastructure at the station to enable the local community to sell goods and produce.
The venue will also function when a market is not taking place by providing landscape, shade, and seating in order to make the option of public transportation more inviting.
At the canopy, artwork created out of interaction with students from six adjacent schools is displayed in nine art "cones" casting light and shadow onto the plaza below. Associated imagery in the plaza will be illuminated by the art "cones" on specific days of the year, strengthening awareness of the city's built environment.
On the station platform, three pink panels contain images of three architectural projects designed over the past 100 years for Greater Metro Phoenix that did not get realized; Frank Lloyd Wright's State Capitol, Barton Myers Phoenix City Hall, and Will Bruder / Norman Foster's Gateway Center in Tempe.
All the imagery is meant to act as a series of alternative aesthetic worlds that question our existing city's appearance.
(Photography by Bill Timmerman, Aaron Rothman, and Matthew Salenger)