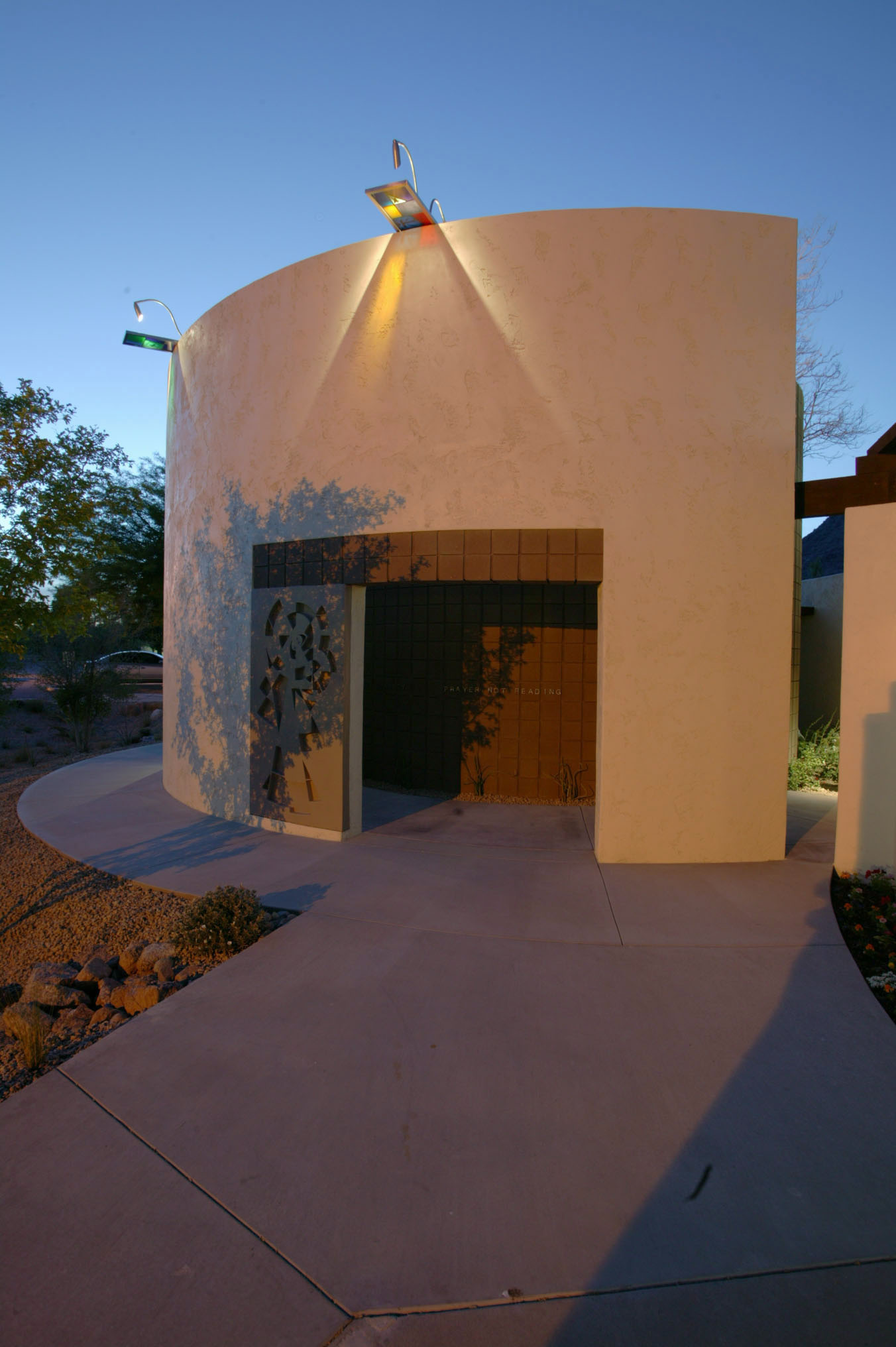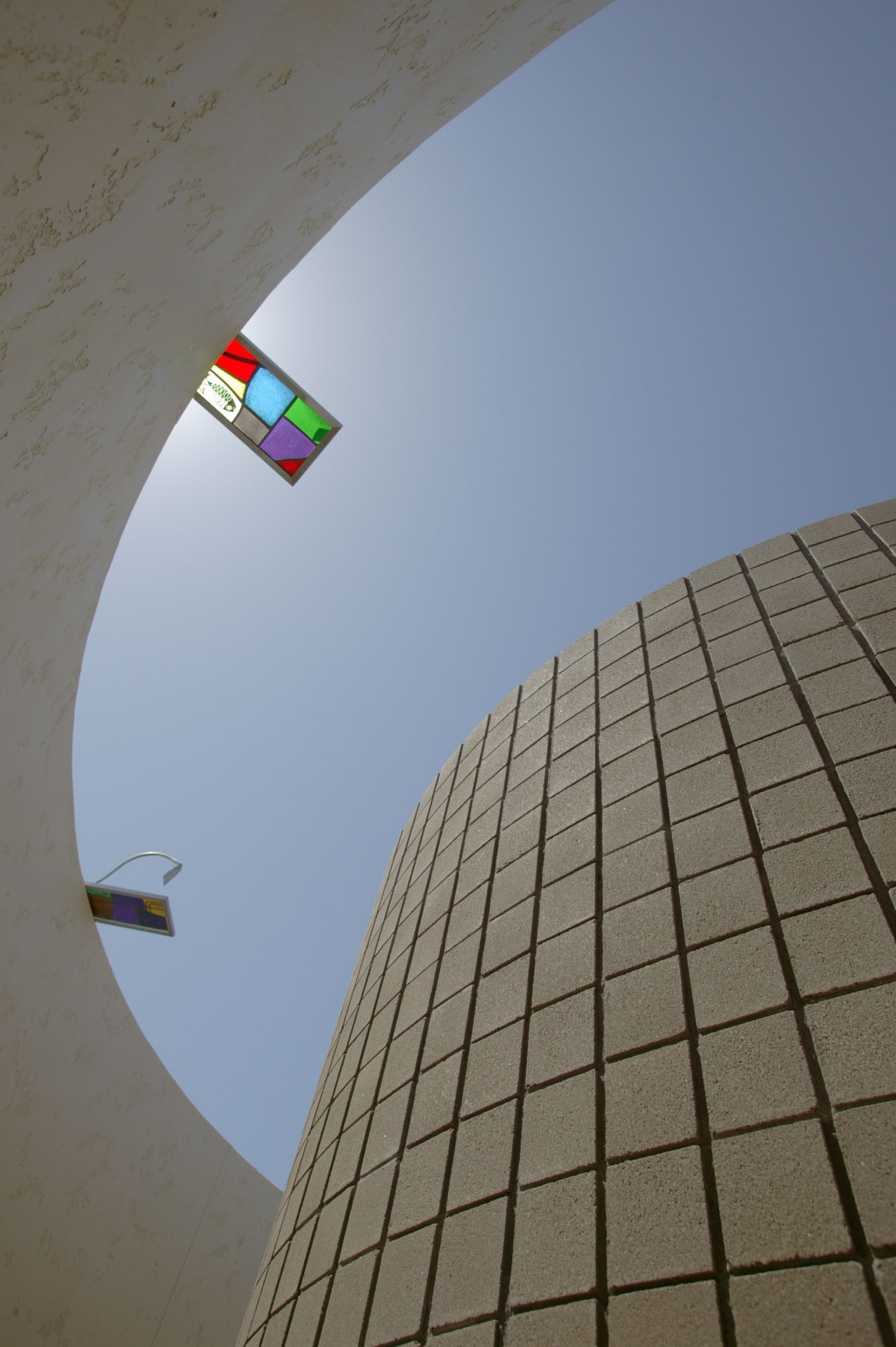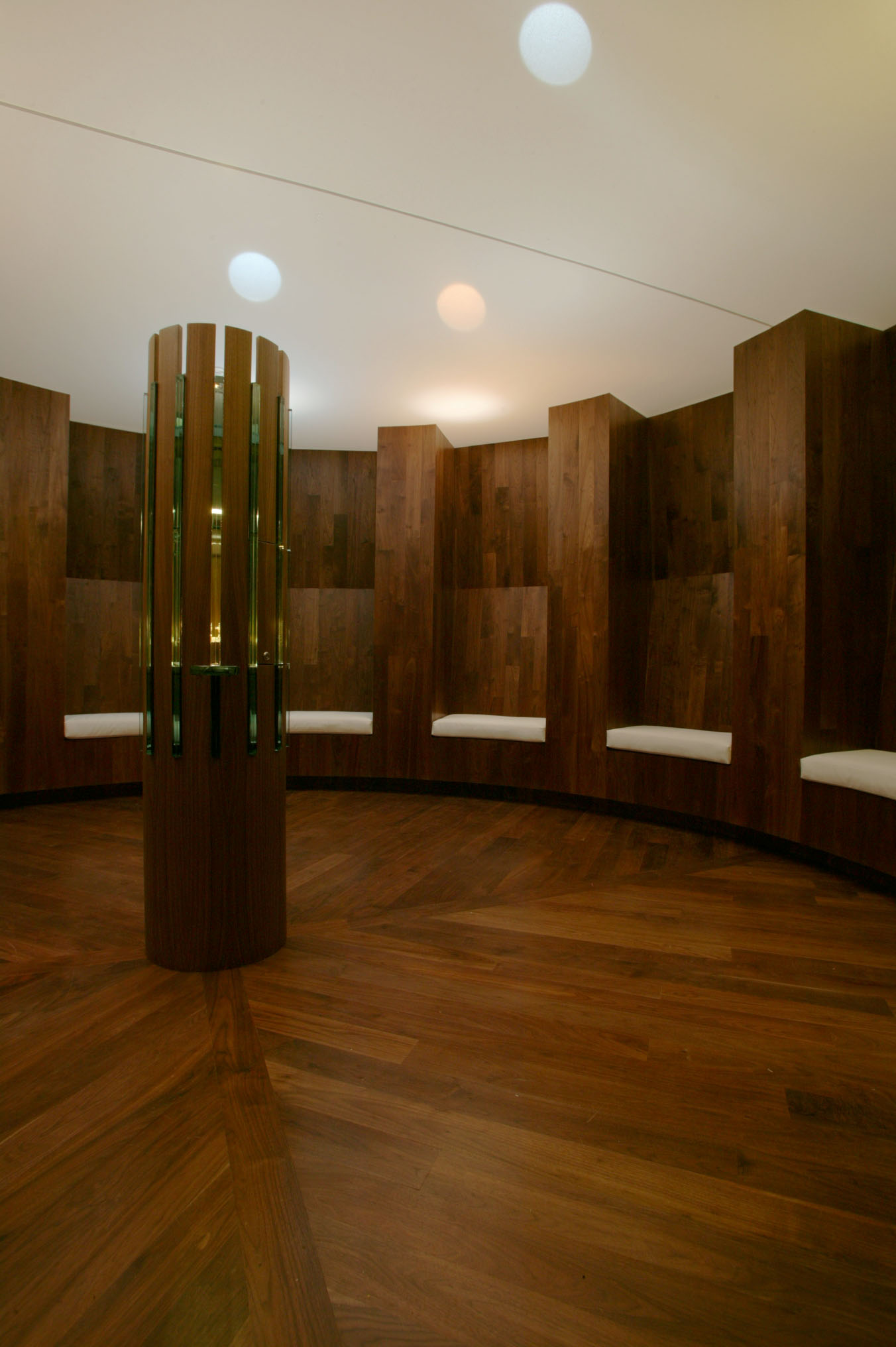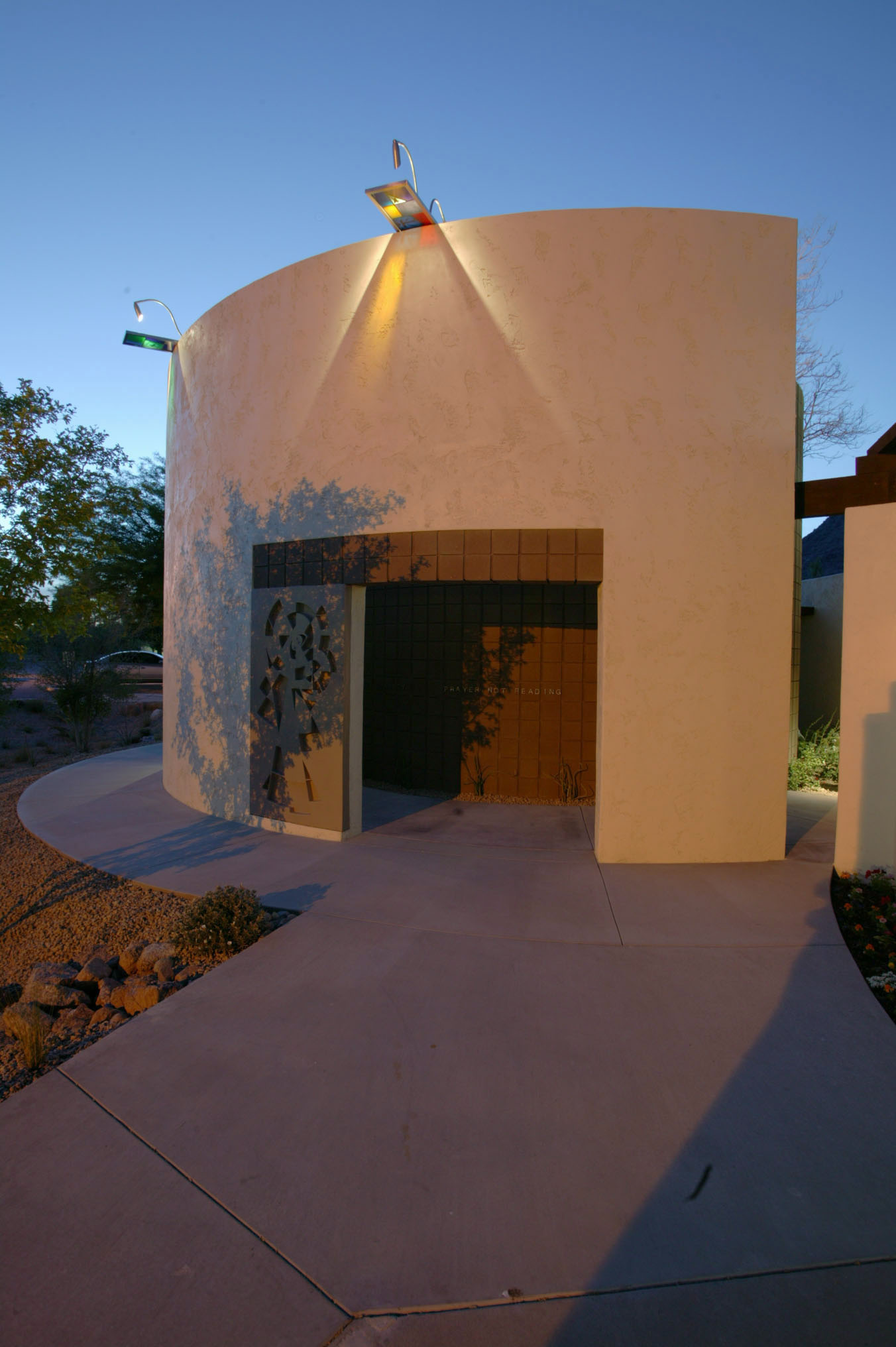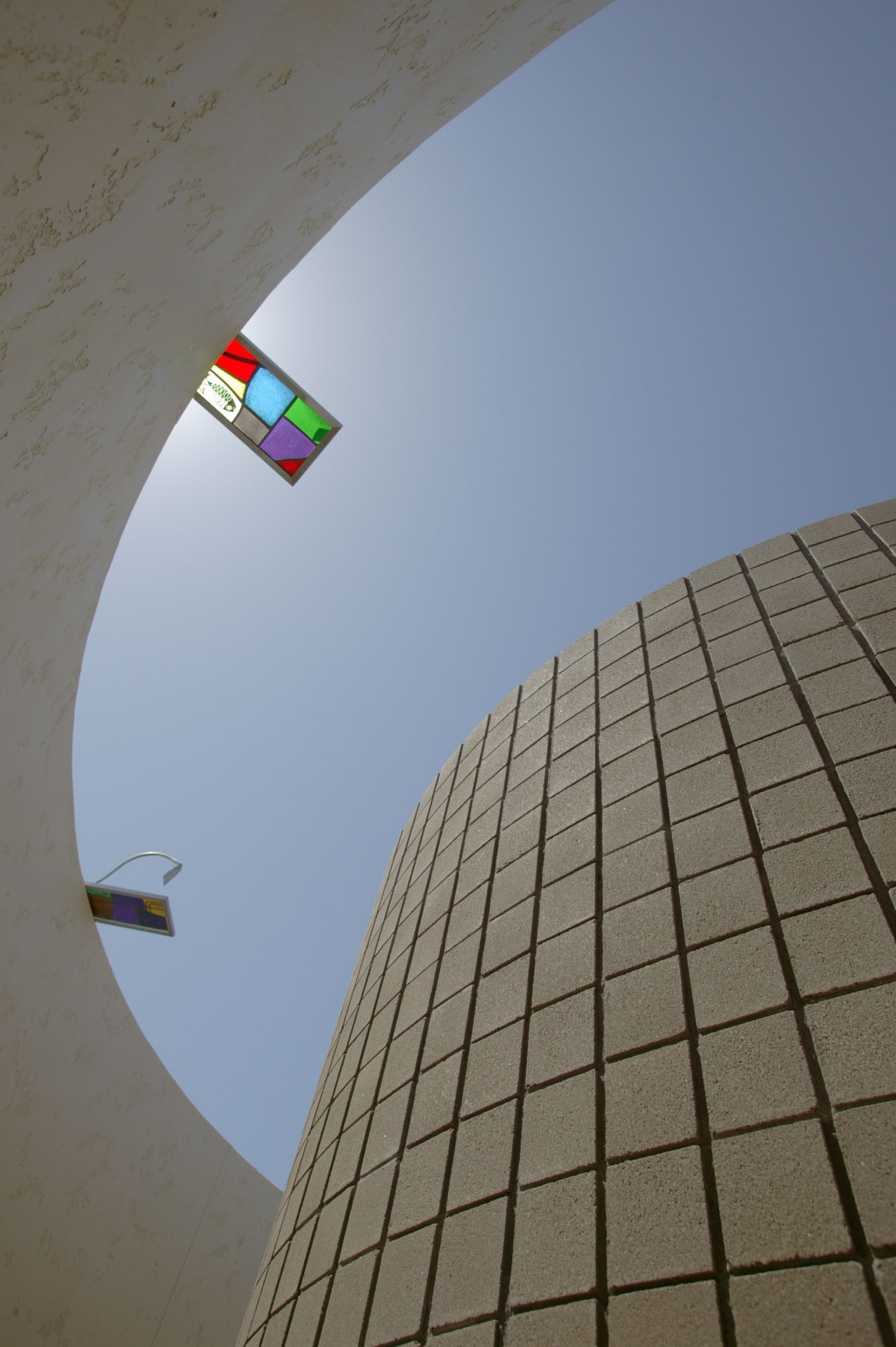 St Clare Chapel
The chapel dedicated to Saint Clare (whose name literally means "light") is designed specifically for quiet meditation, expressing Franciscan ideas of connection & mystery.
All aspects of the art and architecture are devised around utilizing Arizona's abundant sunlight. Existing stained glass panels were re-used atop the outer wall as colored and patterned shadow makers, and a plaster relief image of St. Clare adorns the entrance to the chapel.
The chapel's interior is entirely clad in solid walnut, with the seats "carved" into the walls to strengthen one's connection to the space.
The ceiling within the chapel continually alters in space, color & intensity throughout the day & year with a careful manipulation of daylight through louvered & tinted skylights above a fabric ceiling.
(Photography by Bill Timmerman.)