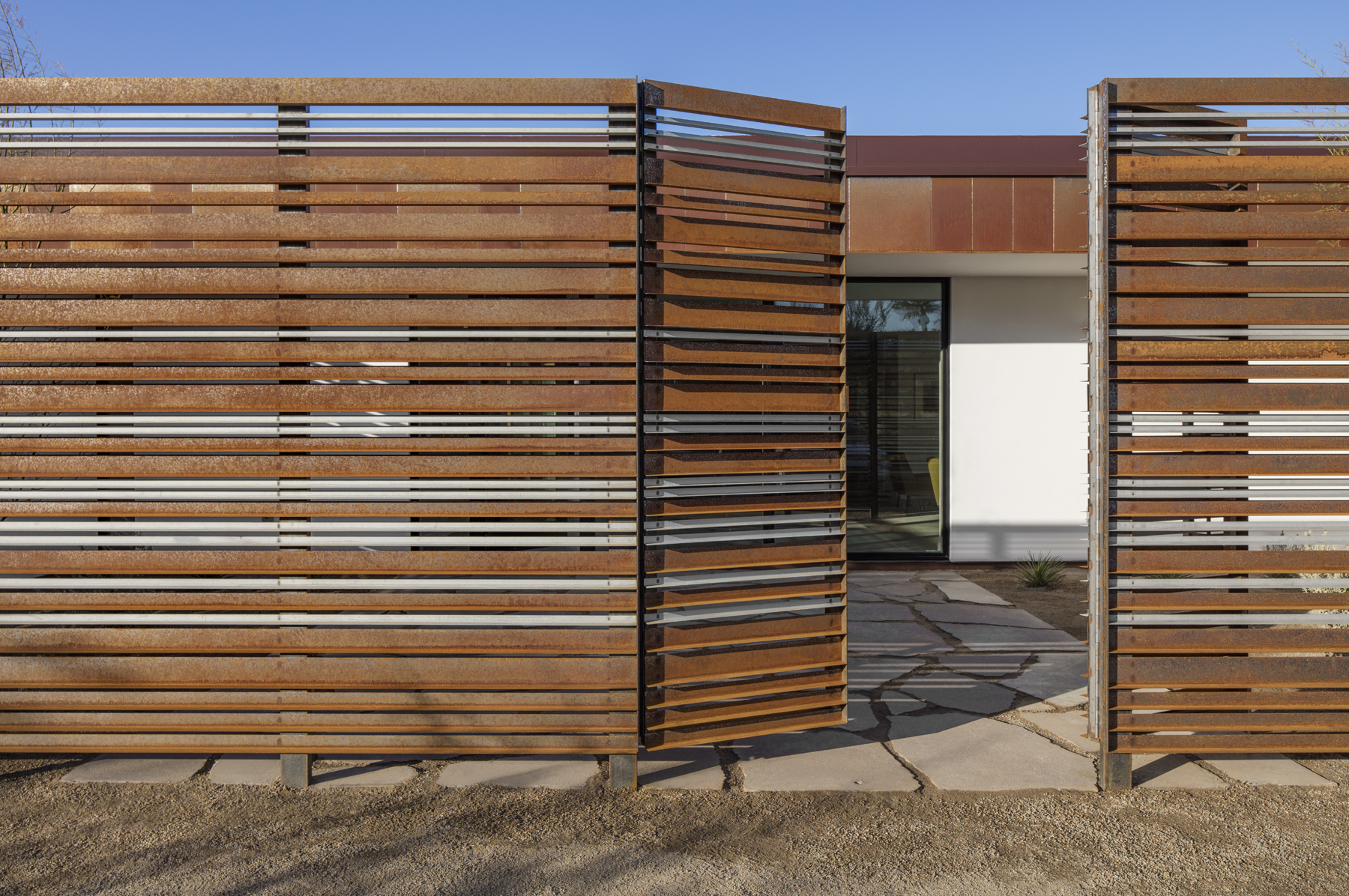 vali homes prototype
A triumvirate team of Developer/Sustainability-Consultant(vali homes), Architect (coLAB studio), and General Contractor (180 Degrees design+build) engaged in creating a standard plan prototype house for infill lots in downtown Phoenix. Three main goals were:
1. Create a prototype house inspired by the "case-study" homes of the 1960's, designed for our time and place, and with the greatest amount of sustainability possible.
2. Create a low-to-mid cost home with high design, quality, and sustainability.
3. Create a design that may be replicated for any typical lot within Phoenix.
The team processed six versions. We tested, energy-modelled, and priced each to find an optimal balance between design, performance, and cost.
The first unit is a two-bedroom home designed to fit on any typical lot downtown. The goal is to improve existing neighborhoods by building homes where derelict sites currently exist.
The home surpassed LEED Platinum certification, and provided a blower test rating of .68 ach50. The 1500 GSF house uses about 6000 kWh (about $700 worth) of electricity per year offset by a 3.6 kw PV system for a net-positive energy house.
The second home is three bedrooms and with 1680 SF and provided a blower test rating of .30 ach50 (a record in Arizona!). For information on the sale of these and other homes, contact www.valihomes.com.
Photography by Mark Boisclair, Bill Timmerman, and Aaron Rothman